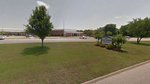 Opp High School
Opp High School
502 N Maloy Street
Opp, AL 36467
New Scholarships are posted daily. Check the news and links sections.
Sophomore and Juniors - Dual Enrollment Night....see Flyer on News Page
The Application for the Opp City Schools Foundation Scholarships is available on the news page. Deadline for application is Friday, April 5th, 2019.

New List of Scholarships on News Page and Links

Beginning October 1, students and families can start their application for federal student aid, known as the FAFSA. You can get up to $6,095 in grants for technical and academic programs after high school! Ask your counselor
Juniors - ACT Online Prep is available. See News Page for details
Seniors create an account in College Greenlight to receive information on scholarships.

Information in the Link Section
Our High School Code for ACT/SAT is 012070
Check the scholarship pages and their deadlines.
Dual Enrollment Opportunities for Sophomores, Juniors and Seniors