Welcome to the Counselor's Corner!
OHS Guidance Counselor: Melissa Ellis
Parents and Students: Grade specific guidance counseling information including scholarship information can be found by selecting your grade level. If you do not have access to your Guidance Counseling group in Schoology, please email Mrs. Ellis, mellis@oppboe.com.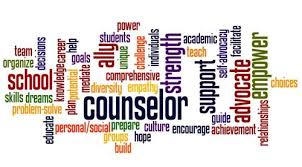 Just what is a School Counselor???

Parents, the press, administrators and the general public often wonder just what it is that school counselors do on a daily basis. Gone are the days of school counselors sitting in their office simply handing out college applications, making schedule changes for students who want to drop a class or waiting for a crisis to occur. Today's school counselors are vital members of the education team. They help all students in the areas of academic achievement, career and social/emotional development, ensuring today's students become the productive, well-adjusted adults of tomorrow.
The role of the School Counselor is one of support, collaboration, leadership and advocacy. We value each person's unique qualities and provide positive solutions to situations. Communication and compassion are the goals of the School Counselors in working with parents, students, staff, and administrators. All aspects of academic assistance are provided after reviewing all data available to determine student's academic progress. We address these student needs through individual and group counseling, classroom lessons, crisis counseling, and providing resources to our community.
STUDENT DIGITAL DEVICE POLICY:
Students shall not possess any digital device within the testing room when participating in ACAP testing. The possession of a digital device by students participating in ACAP testing is strictly prohibited during the administration of a test. The ONLY exception to this policy is for students who have been pre-approved by the Building Test Coordinator or the Principal to have a digital device that is necessary for the health and/or wellbeing of the student.
If students are in
possession
of a digital device that is within their reach during the administration of an ACAP test, the device will be confiscated and, if the appropriate administrator determines that there is reasonable suspicion that the device was used to capture, record, or share test information or to facilitate cheating on the test, it may be subject to search pursuant to LEA policy for any information directly related to the ACAP test being administered. Additionally, the student will be dismissed from testing immediately and the test may be invalidated in accordance with ACAP policy. Violation(s) may result in disciplinary action by the LEA in accordance with the LEA's disciplinary policy